Well it seems that the FIM have responded to the recent accident by Toni Bou, with new regulations for 2019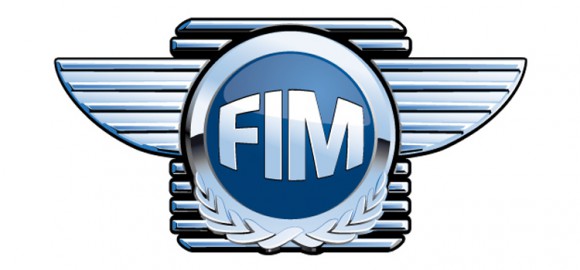 For the FIM, riders' safety is paramount. Protective devices have been a major focus of its work in recent years, with valuable input from the FIM Technical and Medical Commissions.2019 will be a landmark year for improving trial riders' safety. Since 2016, riders have been strongly encouraged to wear back and chest protection. From 2019, back protectors will be mandatory for all classes in both Trial and X-Trial. Use of chest protectors remains encouraged and may become mandatory in the near future.In order to prepare the riders for the new rule, a "Safety camp" will be organised in connection with one World Championship round. Riders will be able to test available back and chest protectors, thanks to the participation of protective device manufacturers. More than 10 manufacturers have already been contacted with a view to future cooperation.The ultimate aim is to draw up a list of product manufacturers and device models that are certified according to international standards and among which men and women riders will be able to choose.Another important measure is the creation of a "Trial Sections and Safety Working Group", bringing together experts from the FIM Trial, Technical and Medical Commissions, manufacturers and riders' representatives.
=========================================>
First loop scores at the British Championship Trial today
.
========================================>
The weather was very nice in the Valley yesterday - just the right day for old buddy Hugh Simpson to stop by and buy a new 2018 Beta !! We look forward to getting in a lot of rides with Hugh this summer. - Many people will recall that Hugh put on a number of Trials at the Peachland Antler Beach area, back a few years ( Before they shut it down) - He got the Trials bug again after checking for us at Malakwa last year.
========================================>
It's -4 this morning, but supposed to go up to +7 this afternoon, so I plan on meeting up with Shane for a short ride on a bare spot he has found in the Valley !! - This will be the first time out for me this year. ( Will try to post a couple of pics later)
========================================>
This weekend kicks off Daytona Week, with the action starting tonight - The last time I was at this venue was in 1979, when I was lucky enough to be in the pits with Bob Work. - Like many of these famous races, it's very special to be up close to share the excitement . Yamaha Canada had a 920 running in the Battle of the twins race.
=========================================>
Vee Two Hailwood Ducati | Remembering Mike the Bike
One Australian concern is going to ensure one of the all-time great motorcycle comebacks is never forgotten.
The original, in all her glory. The 1978 900 F1 racer, as piloted by Mike Hailwood, and the machine that will form the basis of the 12 replicas to be made by Vee Two.This year's Isle of Man TT will mark 40 years since Mike Hailwood's legendary comeback victory in the 1978 TT, following an 11-year break from racing there while he pursued a car racing career in Formula One.
And to mark the milestone, West Australian-based Vee Two Australia, the world's leading specialist in bevel-drive Ducati engines, is producing 12 exact replicas of Mike the Bike's victorious Ducati 900 TT F1 race motorcycle, the production run quantity commemorating Hailwood's victorious #12 TT racing number
=========================================>
The Formula One Teams are in Australia for early season testing - Alonso surprised everybody with some fast times in the McLaren ( I'm not keen on the new color of the car)
========================================.>
A reminder that the CPTA have their annual "Learn to ride" clinic on tomorrow at Ioco - everyone is welcome.
=========================================>
Also, don't forget to put your clocks FORWARD one hour tonight.
==========================================>
More news as it happens>