As expected, Thursday proved to be a tough day in Scotland, with difficult Moor crossings and a tight time limit  -( yes they have a time limit each day)
It was James Dabill's "Early" day - so he had to tackle the sections at their slippery best - However he only parted with just three points to stay in the lead and will carry the yellow front number plate again today.
Behind him, Dougie Lampkin had to worry about his bike problems, but still made it around the 91 mile loop losing only 2  - so the scores are now Dabill (Beta) 4 - Lampkin (Vertigo) 6 and local lad Gary MacDonald, (Scorpa) - still hanging in there with 10 ( he had dirt in the carb today as well)  - Would you believe that scores for the other riders are now in the hundreds - in fact some are over 1000, points - which goes to show how good the top British lads are at this type of event.
I noticed a few names from the World Championship in the entry, Gilles Burgat, Jean Luc Nictou and Amos Bilbao - they always enjoy their Holiday in the Highlands. ( Amos won it back a few years)
This is a great shot of Dougie at the sections called "Fersit" - In 1993, our buddy Harry McKay insisted that I go with him to this group of sections up on top of the "Glen" - telling me it was a bit of a walk - but well worth it. !!
After parking the cars ( Harry was driving like a mad man on the twisty narrow lanes, with me trying to keep up) - we stepped out onto the moor, where we had to cross a small creek - jumping across it - I felt my left knee give way !! ( That was my good one)  - but onward and upward, we went for about 30-40 minutes, until we reached the sections, by which time I was limping pretty badly. - Then Harry says - "Oh ! they inna using the good ones "
That was when it started raining -!! it doesn't just come DOWN in Scotland it blows horizontal  !! - Suffice to say that this was a long day and I had to find an old tree branch to use as a crutch to get back down the Mountain.
Back at the Lodgings - I was completely worn out and thought a soak in the tub would help my already very swollen left knee - but wouldn't you know it (Typical for Scotland ) there was no hot water !!!!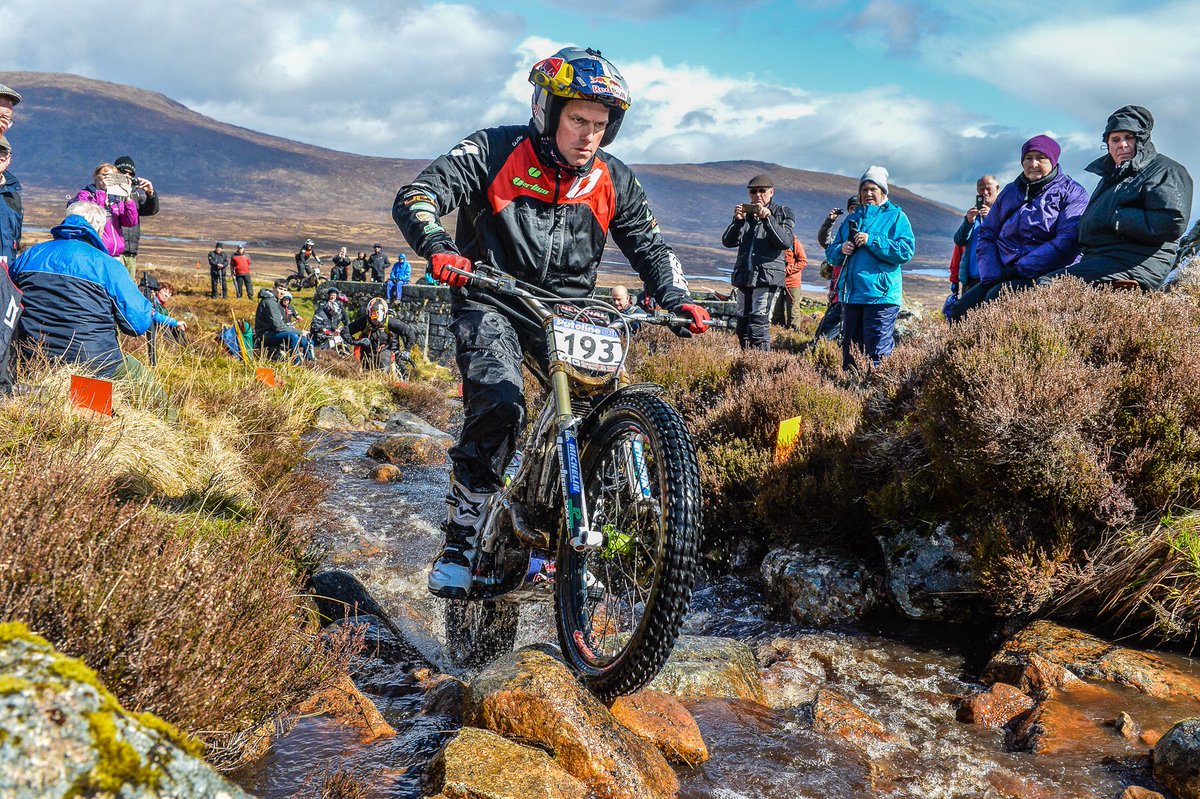 Ben Hemmo - ( And Dougie's cousin)  is still right up there on the Beta Thumper >
More video>>   https://youtu.be/ r50zyC0KD10
More video from Friday >>>> https://vimeo.com/269244987
========================================>
Although most of our focus this week, has been on the Scottish - We did watch the Hockey game last night - great to see a Canadian Team winning for a change. - Go Jets!!
========================================>
UPDATE : Dougie is in with just one point today (see video) # ssdt18 - no other results posted yet.