Happy smiles in the TRS pits at Barcelona

========================================>.

Check out these comments on why the British World Round has been canceled


As you all know the ACU have issued a statement regarding the cancellation on the 2019 British Trial GP. This statement says all that needs to be said especially "for reasons beyond our control" which is the truth. As someone who has invested many hours of my time in this event as Clerk of the Course on many occasions I too am devastated that this event will not take place. I would like to thank a few people. Firstly thank you to everyone who automatically assumed that it is the ACU's fault. Special thank you to those who profess to know categorically that the ACU do nothing to promote young riders in Top level events. Finally and most sincerely to those with a short memory who have conveniently forgotten that the ACU gave free admission to all ACU licence holders at the 2017 event which we rescued. Cheers guys. Work it out
Active Now
John Moffat
Hi Mick, As we both know, we sometimes don't agree on everything, but I have to support the ACU where credit is due and contrary to popular belief, it does promote the sport of trials with a limited budget. I have a saying: "If you don't know the facts, keep the mouth closed". That's what I tend to do!
:)
Mike Rapley
To those who think it could easily be shifted to another venue, sorry but that's not the problem. It's down to money,cash,mulahs whatever you want to call it. The fim system demands huge amounts before any potential promotor steps out of his front door, and NO you can't run over two full days plus a qualifying day, which is probably the only way it could be adequately funded. And spectators would probably need to pay around 50£ entrance fee to meet the costs. It's a non starter. See my piece on trials central as a starting point for discussion.
John Moffat
If you don't fully understand the way it works, don't comment, simple! There are huge sums of money involved and few clubs could afford to stage a WTC round
OK Simply put - The FIM and many of their affiliates   appear to be  Screwing up Motorcycle events.- It now appears that big money is more important than the sport
.
As an old guy - I remember  going to road races with  top class riders entered & winning a Trophy and this was all events - not just Trials. - Money was hard to come by - it  was all for the sport.
=======================================>
===========================================>
This is an interesting shot - shows just how vast British Columbia is compared to the UK - We have more land, but larger bigots controlling it.
- ( If you are not sure about this tune in to what is happening in Alberta)
Note: We do not get  involved in Politics or Religion . - on our blog.-  But obviously we get concerned when the use of Crown Land is being controlled by Environment bodies with a connection to Government.
_ ( many of these groups from South of the border with access to huge money)
I said many years ago that dirt bikers will not do anything to champion their cause, until the gates to the riding areas are shut - Sadly it would appear that this appears to be happening.
Also the thing that is true - is that the biggest Motorcycle Trial in the World is held in Scotland, and has been for the past 102 years. - a very small area compared to Canada BUT controlled with people with some sense. -
- Can you imagine that they have over 500 Trials riders wanting to compete in Scotland,every year  with most of the newcomers unlikely to finish'? -  And this is all BASIC trials, no hopping, skipping or jumping.
Our goal in Western Canada, has always been to encourage this type of competition - riding the natural terrain - Big smiles at the end of the day around the campfire, but in order to host many of these events, we need Crown land.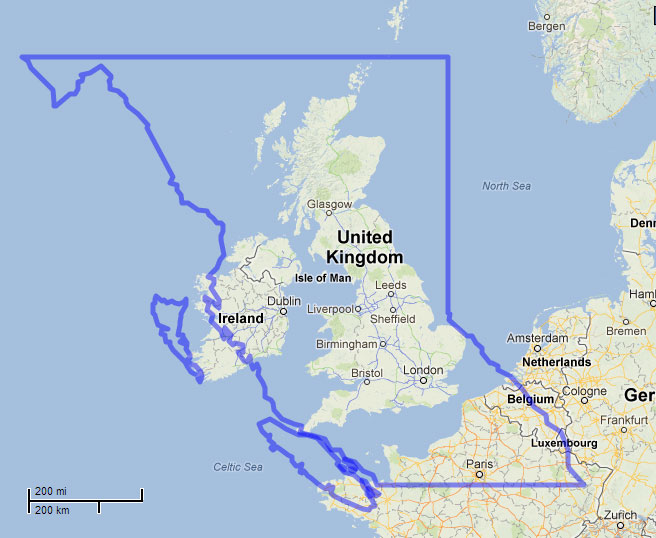 =========================================>